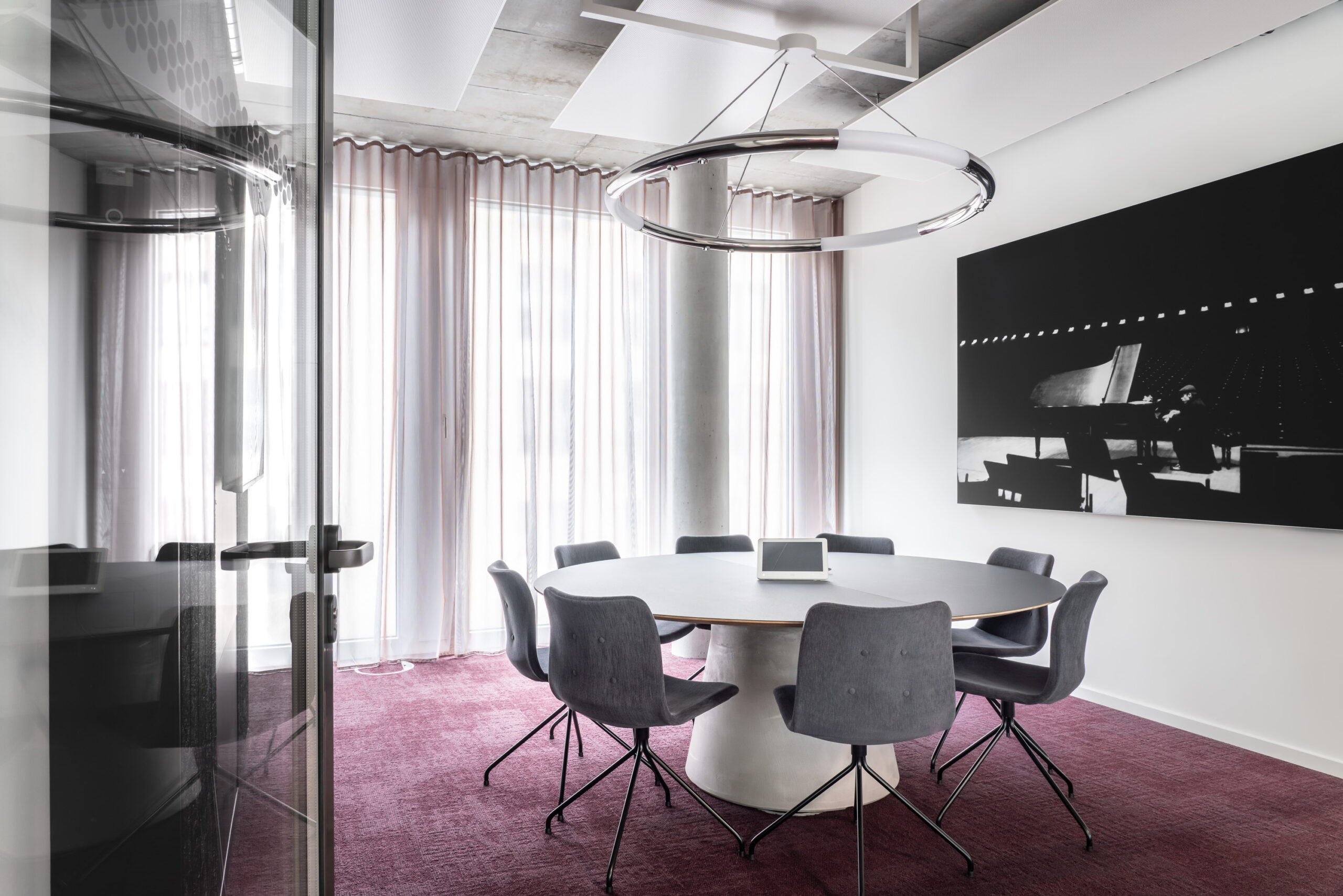 Steel, glass, glitter and colourful furniture. Sony Music's new headquarters in Berlin exudes music history and 80s glamour.
Scroll down and explore how the architects from German studio karhard® have decorated the music giant's conference rooms with our Primum Chair and the music listening rooms with the pouffe Marokko.
In the music listening rooms music can be played at high volume without disturbing employees working nearby. The listening rooms are furnished with the cosy pouffe Marokko in classic black leather.
Studio karhard® are experts within interior design of clubs, bars and restaurants. This is clearly seen in the design of Sony Music's meeting rooms. These inspiring surroundings offer a club atmosphere while giving employees and artists optimal working conditions.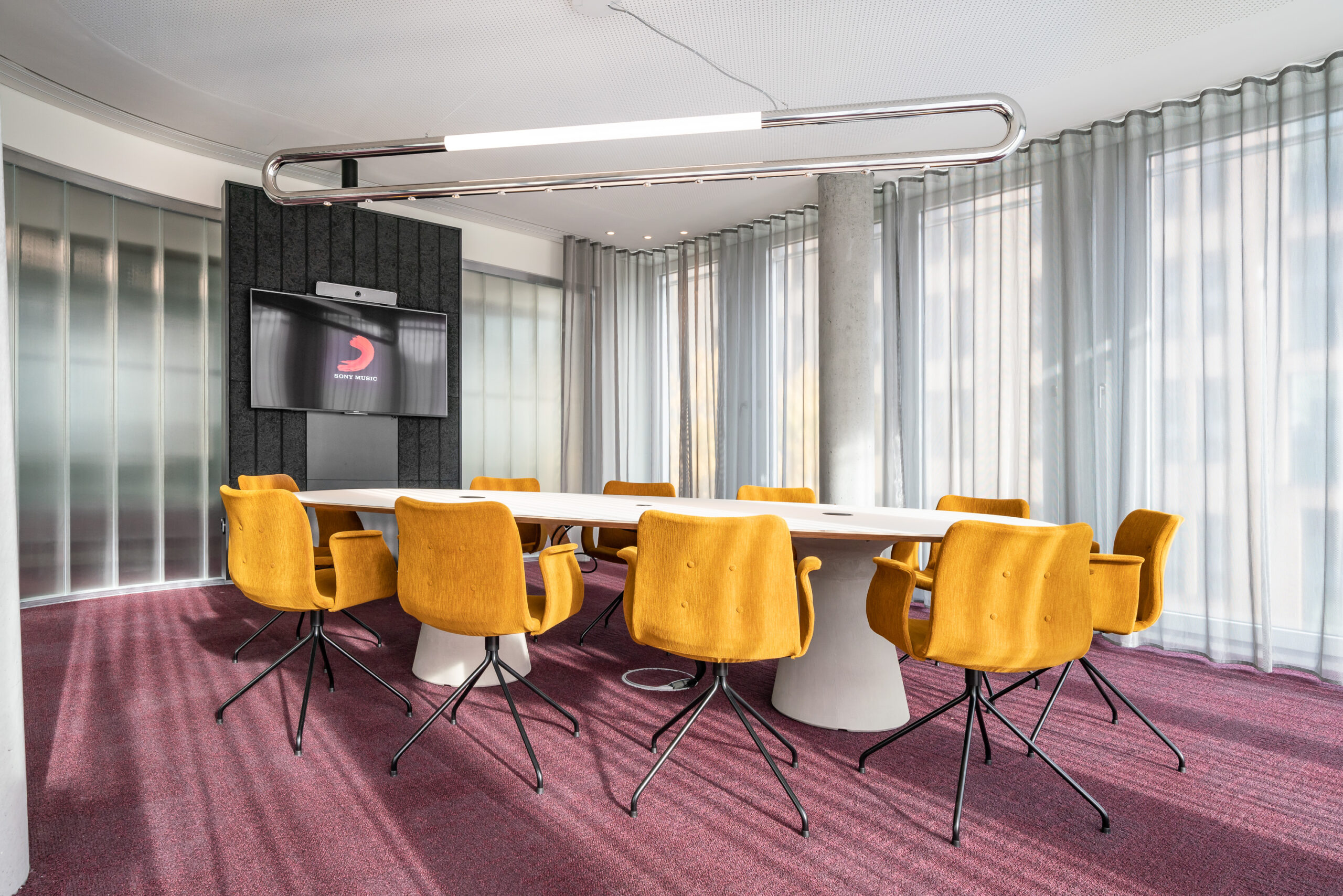 Sony Music's new headquarters are located on Bülowstraße in Schöneberg; a district shaped by Berlin's music history from the late 70s to the present day. Many clubs and institutions have found their audience right here, and especially in the 80s this neighborhood defined the music scene of Berlin.