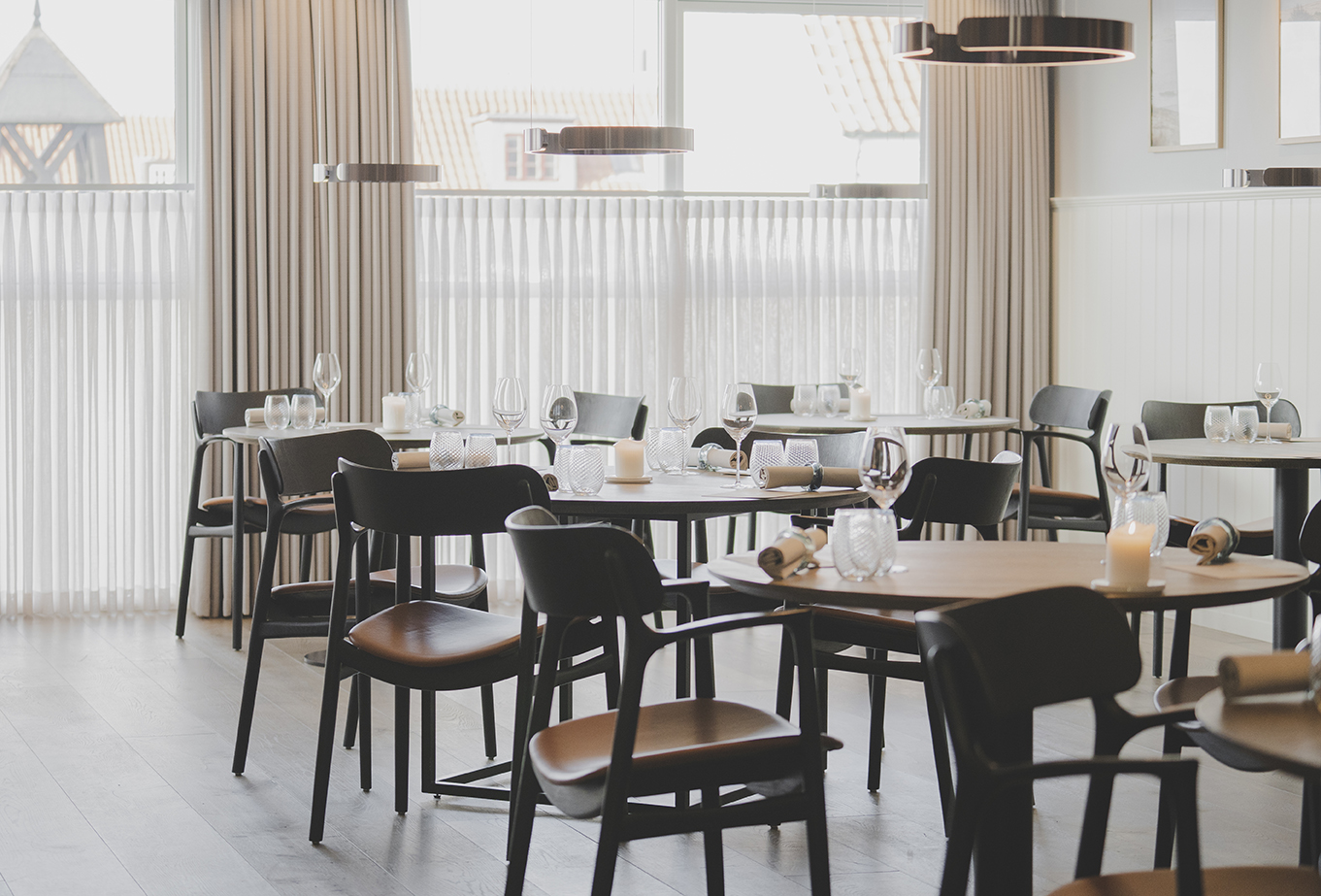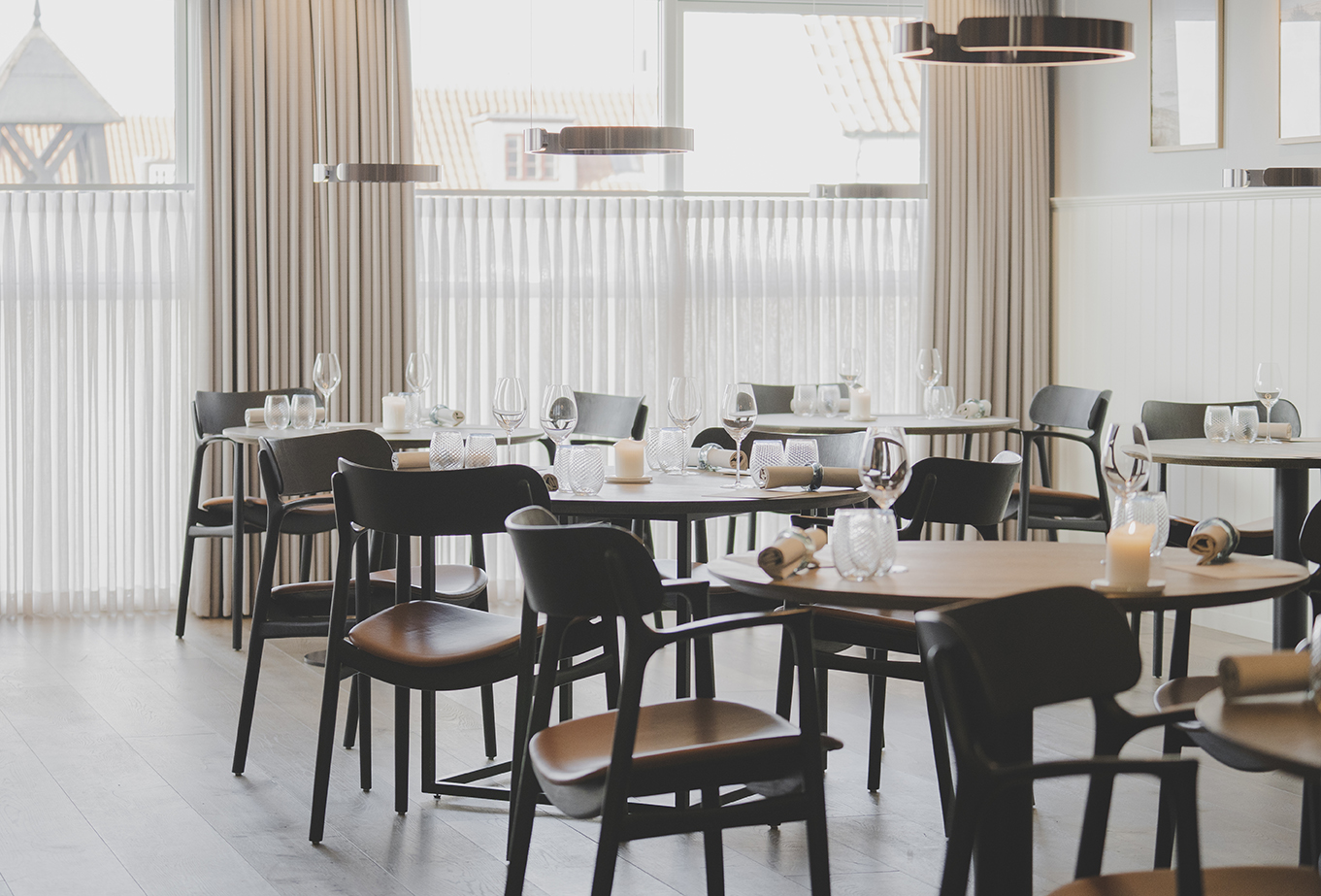 Ruths Hotel is a historic get-away that dates back to the beginning of the 20th century. The hotel was founded as a small seaside guest-house, but through the 1900s the hotel evolved into one of Denmark's most famous summer resorts known for its luxurious standard and celebrity guests.
We had the pleasure to deliver our wooden dining chair, Asger, in a bespoke black-stained oak edition to the hotel's  gourmet restaurant, Okê, in collaboration with retailer Ulf Bolighus.
The experience at Okê is a sensory one. What the eye sees in combination with tastes, aromas and atmosphere, culminates into one unique memory. Guests will be indulged, challenged and fascinated throughout their voyage.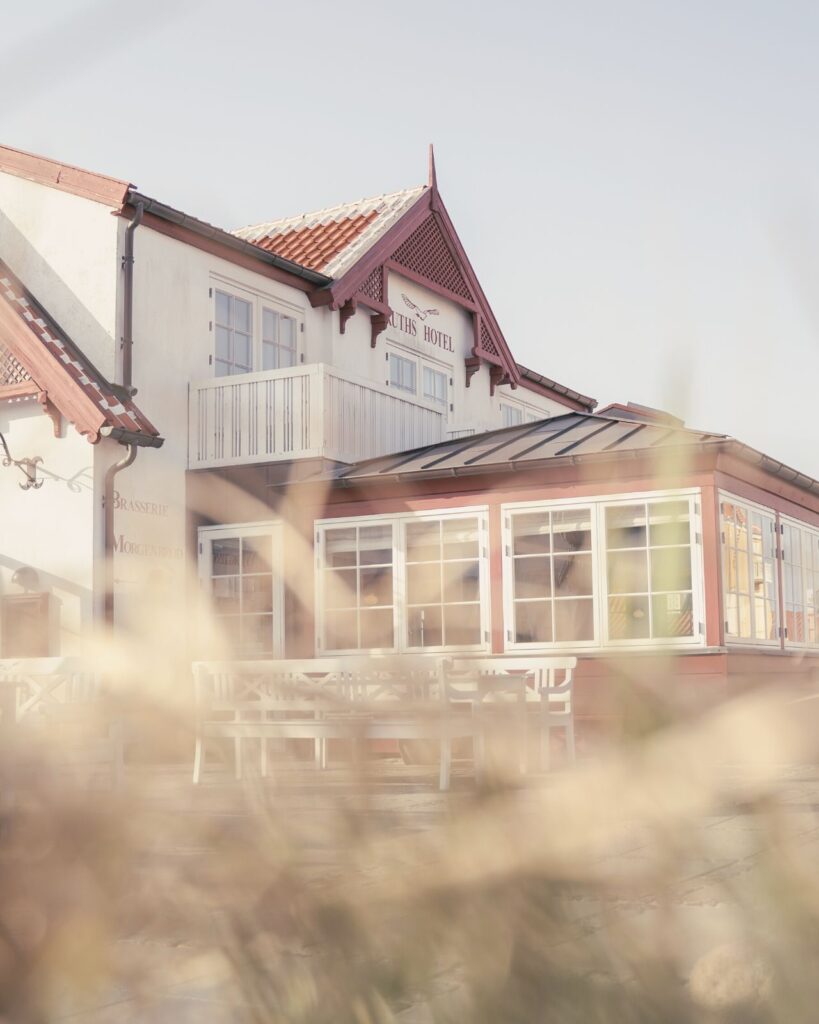 PROJECT: Ruth Hotel
LOCATION: Gl. Skagen, Denmark
DEALER: Ulf Bolighus
PHOTO: Jonas Svendsen