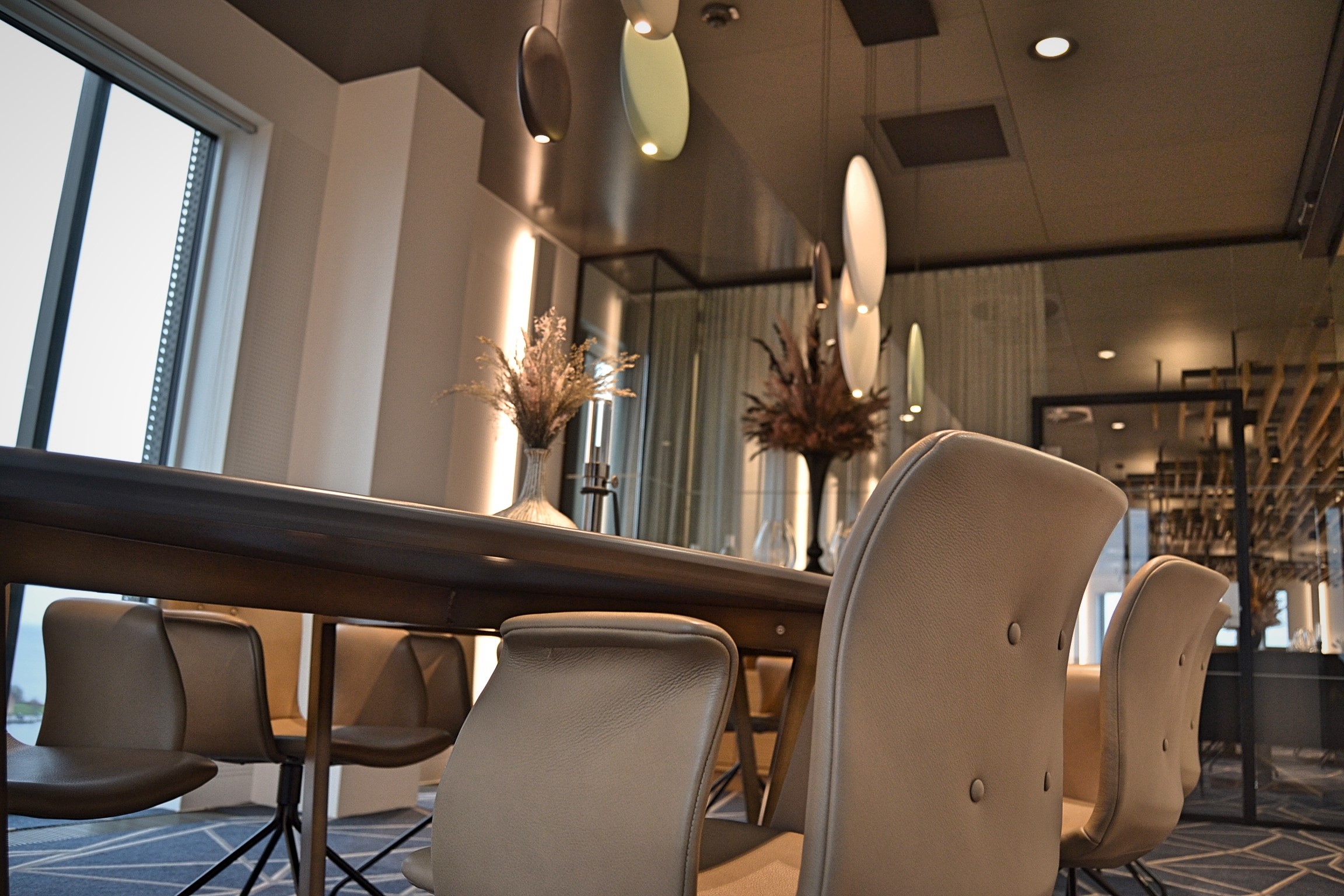 Alsik hotel is an architectural landmark of the city Sønderborg that offers three restaurants, a spa and wellness area, and modern meeting and conference facilities. The hotel is tastfully decorated with Nordic design and natural materials.
For the superb MICHELIN-starred penthouse restaurant, "Syttende", the hotel has chosen Primum chairs with a black steel base and armrests for extra comfort. The chairs are upholstered in soft aniline leather in a custom colour to match the colour scheme of the interior design.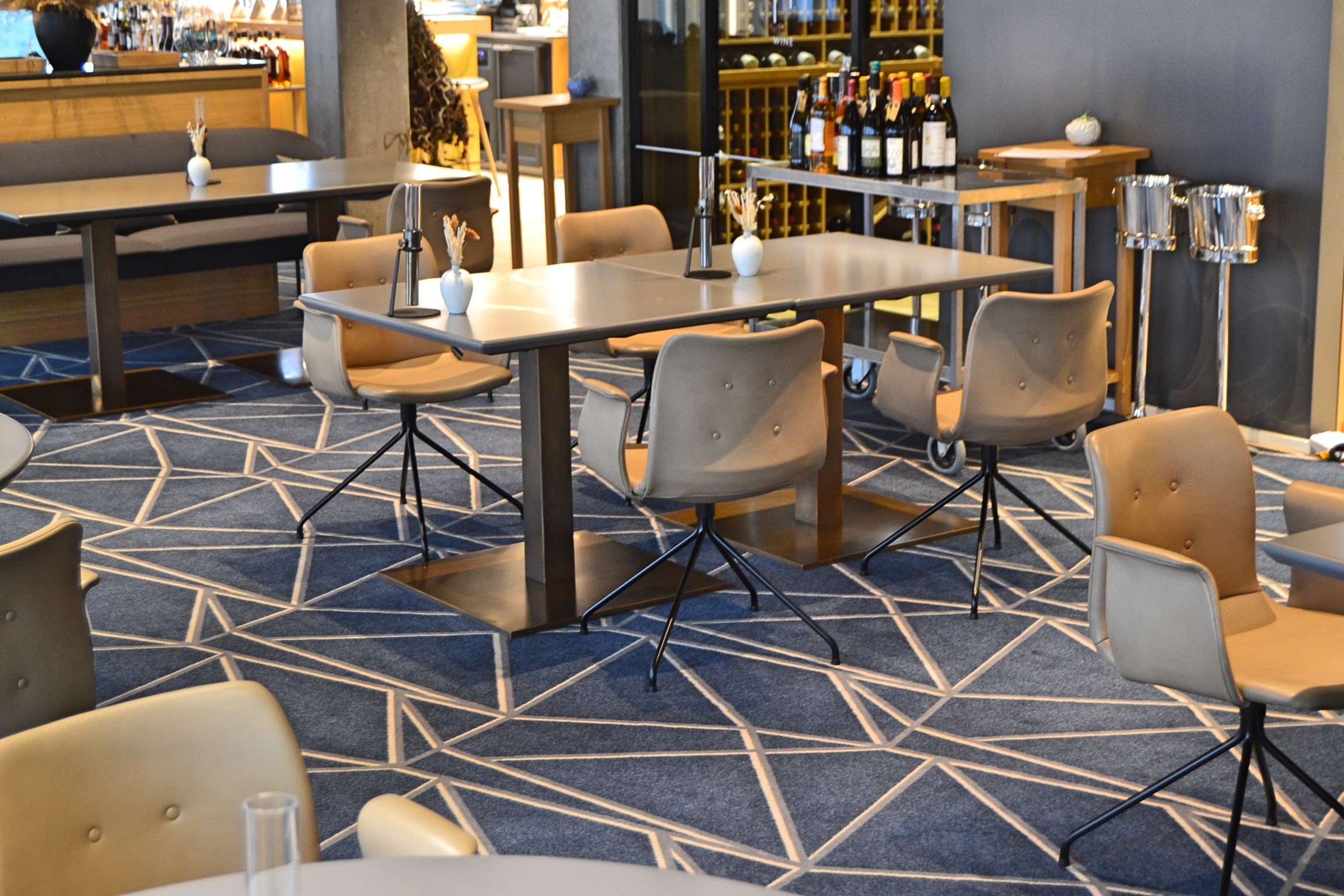 To match the dining chairs in the restaurant, the hotel chose Primum Lounge Chair with swivel base for the lounge area – a perfect lounge chair for leaning back and enjoying the spectacular view.
PROJECT: Alsik Hotel & Spa
LOCATION: Sønderborg, Denmark
DEALER: AM/PM
PHOTO: Bent Hansen