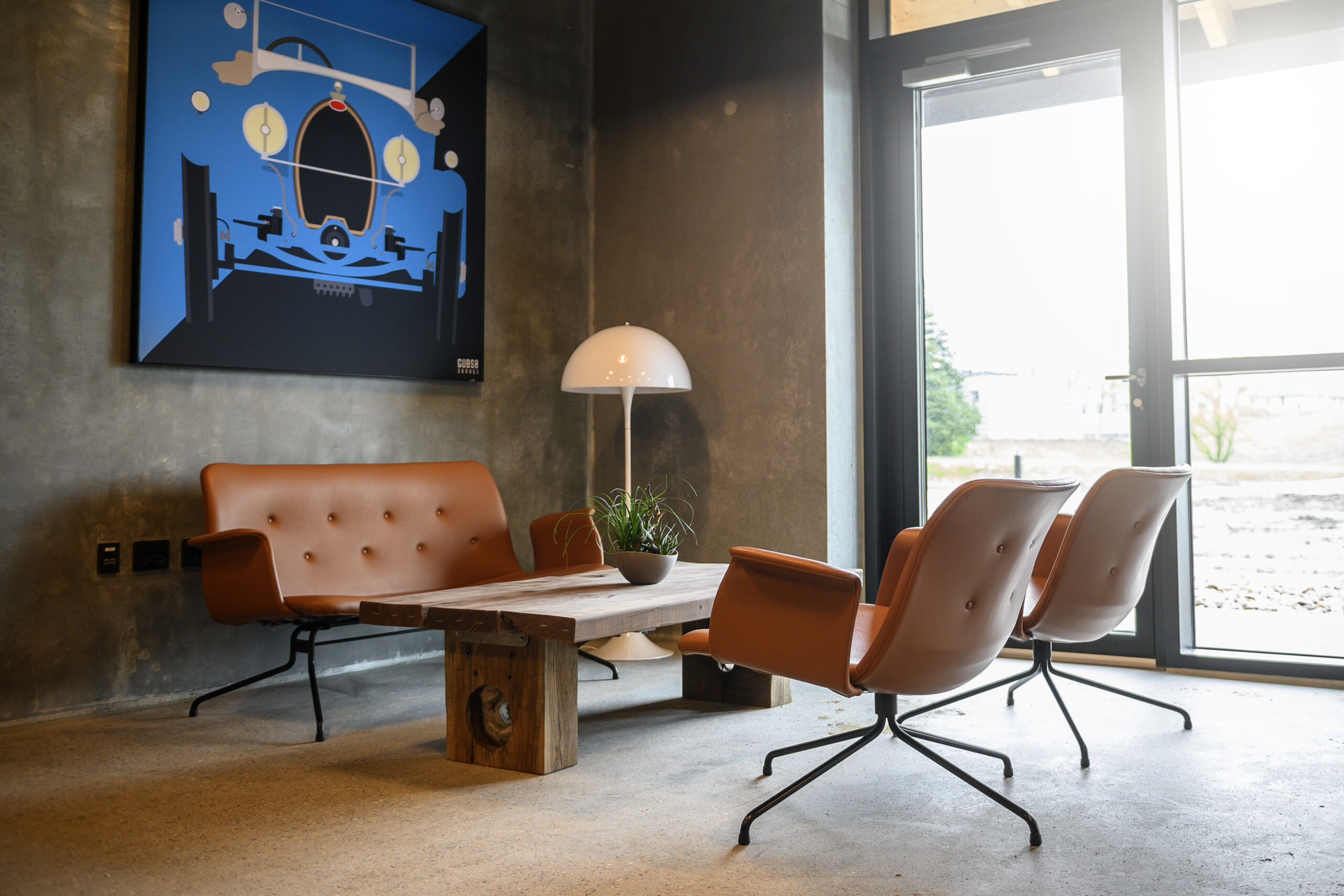 Gubsø Garage in Silkeborg, Denmark, is elegantly decorated in an industrial style, featuring clean lines and Scandinavian minimalism. For the interior Gubsø has chosen Primum Sofa and Lounge Chair in luxurious aniline leather. The warmth of the cognac leather softens up the industrial feel of the space.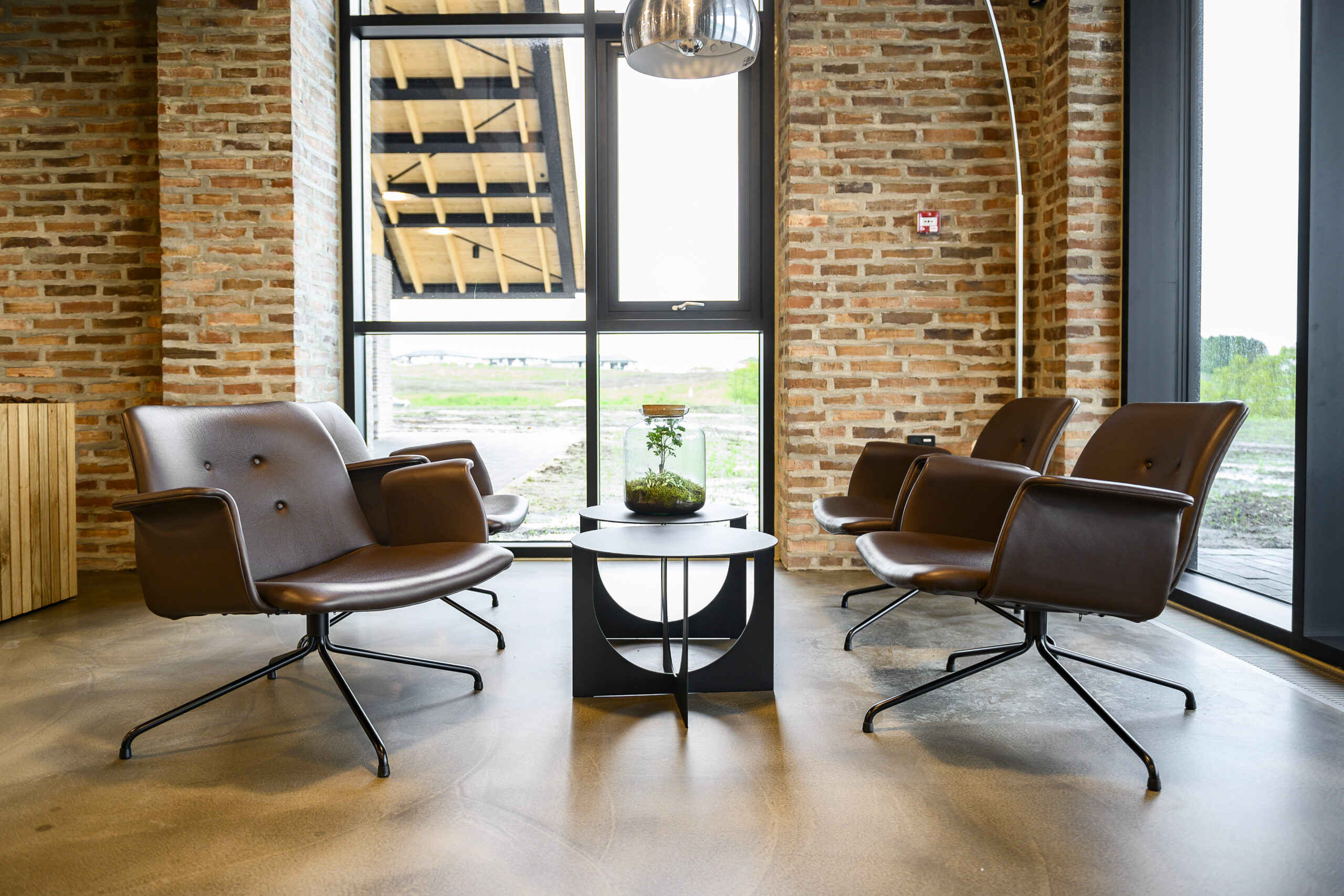 Inverse coffee tables in black texture-coated steel matches the black steel base of the Primum lounge chairs. The lounge chairs are upholstered in a rich dark brown leather quality. The mix of the black steel and smooth leather forms an elegant lounge area.
Is there any greater luxury than freedom? Our Luxury Cushion cencept give you the freedom to create a unique piece of upholstery for your interior project. Gubsø Garage wanted to use the cushions as backrests and decoration, so we performed the upholstery work and prepared the cushions for wall-mounting.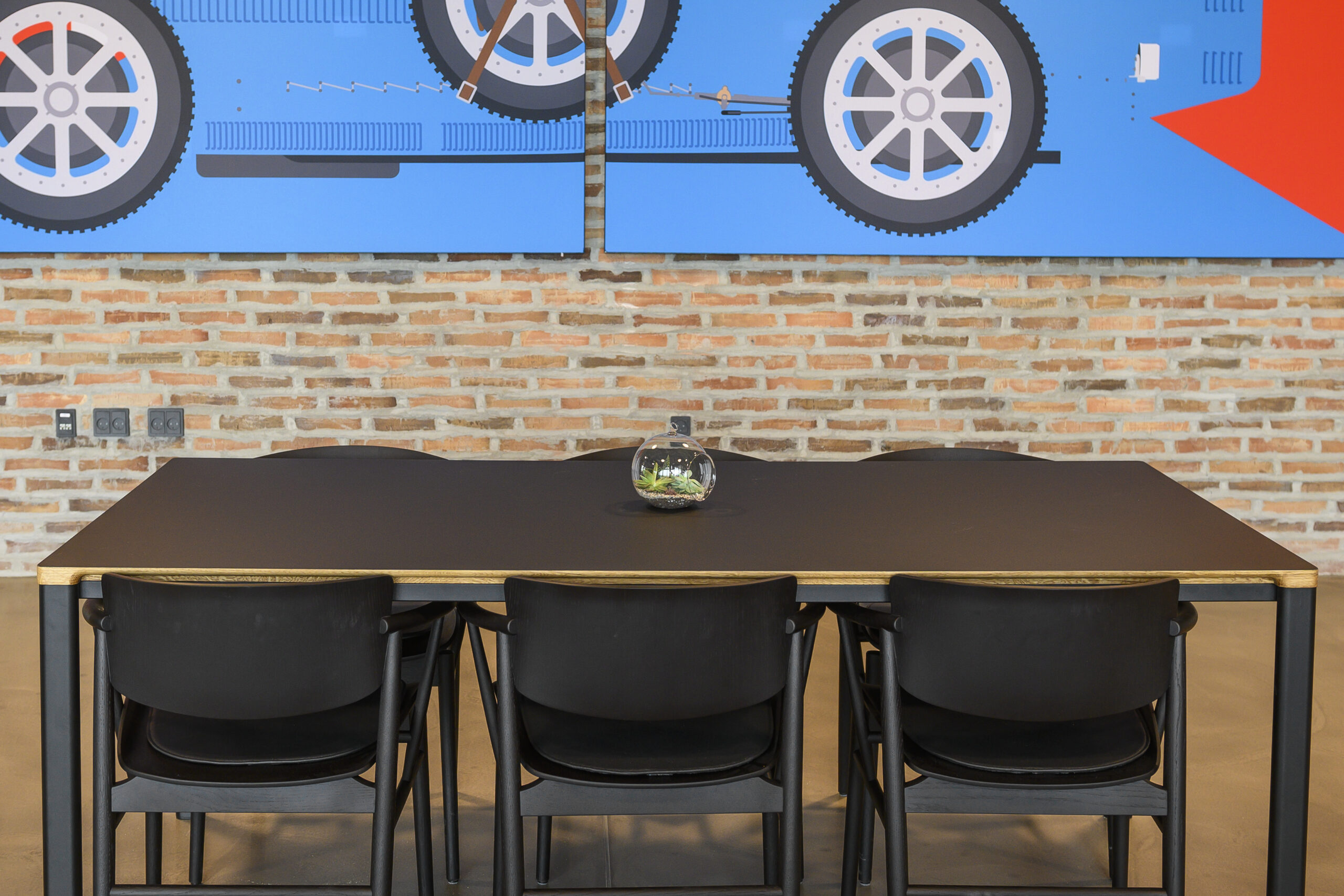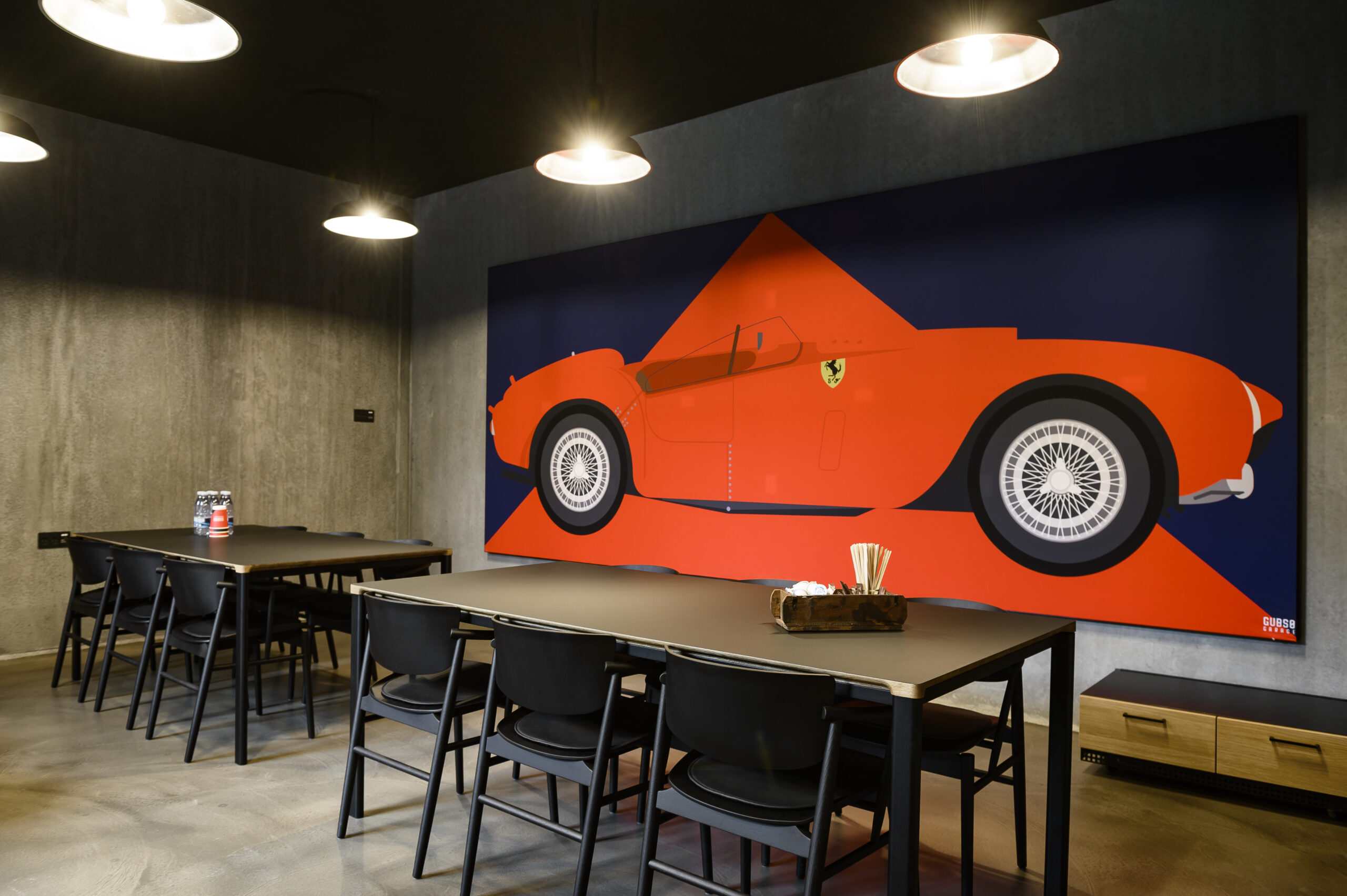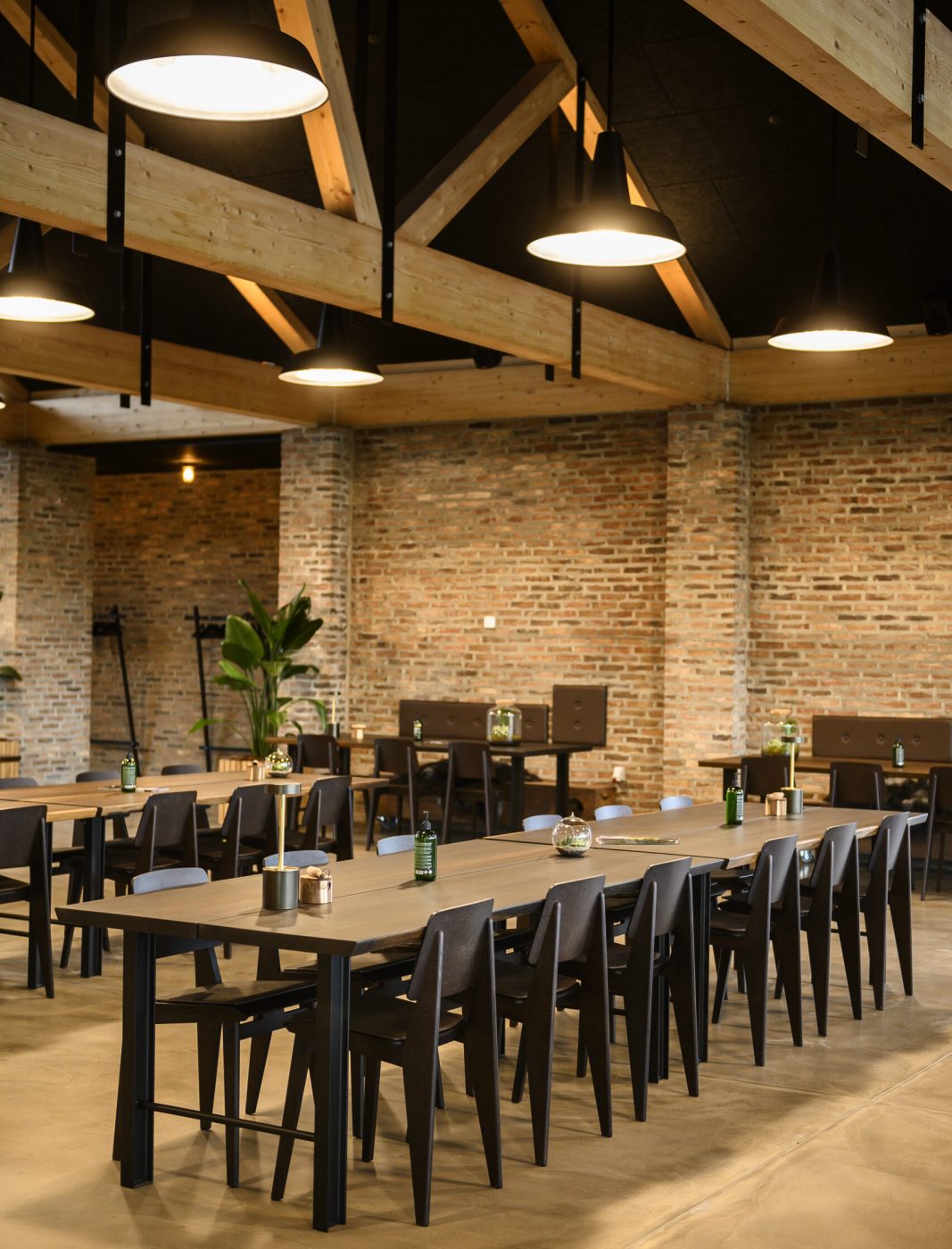 Meet is a dining table that combines tight, geometric simplicity with organic, soft shapes. In this case the table top is black laminate with a nice softness from the solid oak edges to break up the industrial look.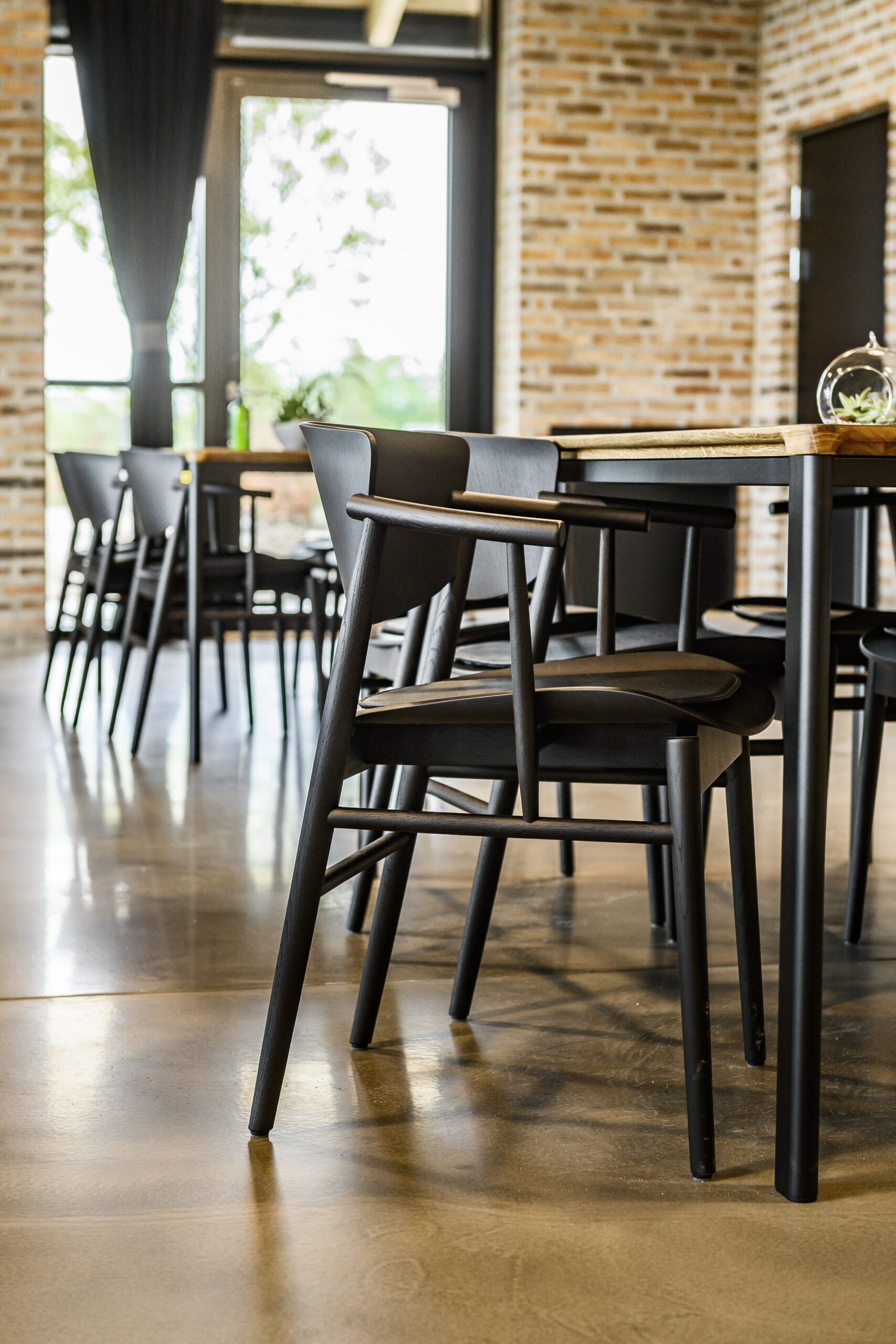 PROJECT: Gubsø Garage
LOCATION: Silkeborg, Denmark
DEALER: Mogens Daarbak
PHOTO: Mogens Daarbak